Why choose ScotWeave?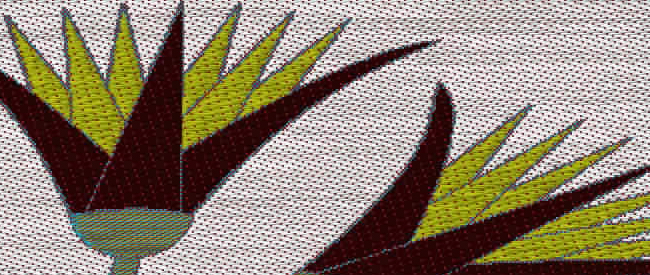 All professional CAD for woven textiles system will be able to achieve basic fabric simulation and production output. The differences between competing systems fall mainly into the following categories
Ease of use
Speed of operation
Flexibility of operation
Advanced features
Technical support
Ongoing software development
Ease of use
We are confident that ScotWeave is the easiest to use system available on the market. It uses intuitive design principles, logical layouts and is supported by detailed manuals and online help files.
You need only look at the amount of detailed information available on this website and compare it to that of our competitors to see how serious we are in providing the best software and support to our customers.
Speed of operation
Speed of operation has always been a major priority in ScotWeave software. Even with modest hardware ScotWeave can produce realistic fabric simulations on screen in real-time. You can see the design build up and change on the screen as you enter and change the design.
Flexibility of operation
In consultation with a wide variety of users over the years we have tried to incorporate all of the various methods for design creation into ScotWeave. This means ScotWeave will work with you and that you shouldn't have to change your working practices to work with ScotWeave.
Advanced features
ScotWeave are continually adding new and advanced features to enhance the operation of the software. This varies from more complex weave effects (for example extra warp/weft figuring and double cloths) to automatic jacquard loom disk conversion and so on. See our latest software features for a list of recent software additions then compare this with what the competition have done to their software over the past year.
Technical support
ScotWeave technical support is second to none. When you call or email ScotWeave for support you have direct access to a team of textile experts and the programmers who have written the ScotWeave software. These are the people who know ScotWeave best and who are able to both diagnose and to fix any problems - if not instantly then usually within a few hours. At ScotWeave we understand that our staff are our greatest asset so we don't hide them away but actively encourage them to make contact with our customers.